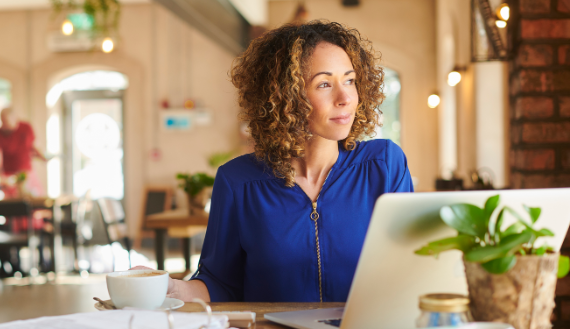 Join SCORE Mentorship along with national bestselling author, Joylynn M. Ross, the CEO and Founder of Path To Connections, a division of Path To Publishing and the 40 Day Writer, Brandy M. Miller, for this hour-long webinar that's filled with actionable strategies for bringing awareness to your brand and sales to your business.
Create Engaging Content That Connects With Your Ideal Audience
Cinderella's no fairy tale. It's a marketing tale in disguise. You'll learn how stories like Cinderella help to make products or brands "stick" in the minds of their audience while being fun and engaging at the same time. The content you choose will speak straight to the experience of the audience you're trying to reach, letting them know that you understand what they are going through and you're on their side.
Understand How the Brain Processes Stories and Why They Are Such Powerful Tools for Marketing and Sales
A well-told story is treated like gold by the brain, while facts and information often get tossed into the mental equivalent of a junk drawer for sorting "when there's time." That's why your brand's advertising may struggle to stick with the people you're trying to reach unless you know how to tap into the brain's story-driven operating system and put it to work for you.
Discover How To Repurpose Your Stories to Create Additional Content
No need to reinvent the wheel, or wonder what you should be posting on your blog. Brandy and Joylynn are going to be teaching you quick steps you can take to leverage your story to create blogs, articles, website copy, newsletters, social media content, books, courses, workshops, seminars and lectures, coaching and mentoring programs, even conferences and more.
Join Us Thursday, October 26th at 1 am EDT
SCORE Mentorship is offering this webinar at no cost to the public, but registration is required. Seats are limited, so early sign up is recommended. Live attendees will receive free business resources and a link to the webinar recording.